We offer a WhatsApp Business API powered customer support helpdesk platform. Packed with all powerful features of WhatsApp, the platform lets businesses stay agile and enrich communication with their customers over WhatsApp. 
It's on the web, and scalable to accommodate as many agents.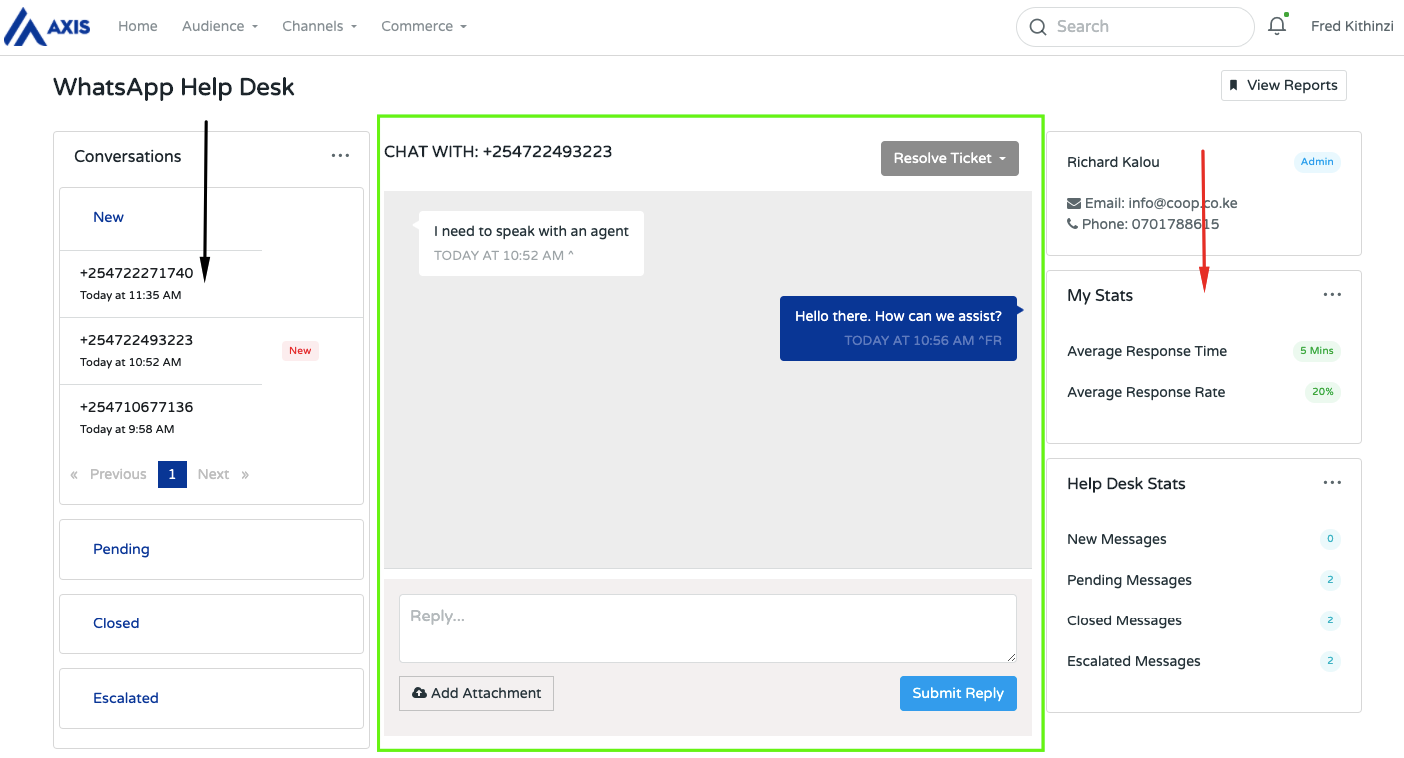 Multi-Agent Chat Support
The platform allows multiple agents to access the dashboard simultaneously. The software automatically distributes conversations to the agents logged and online.

Personalized Communication
WhatsApp adoption is almost 100% for users with a smartphone, and customers use messaging apps in all steps of the customer journey. With the helpdesk, businesses can deliver real-time communications, faster response times, and smarter resolutions of customer pain points.

Automation
Nearly 70% of consumer inquiries can be automated. AI-powered chatbots make it easy to scale. With AI-driven automation, businesses can free up agents to do more strategic work and quickly resolve tickets.

Deeper API integrations
We can integrate with core back-end systems to allow for consumers to get a complete experience on WhatsApp. Some of the integrations possible are; WhatsApp Banking, WhatsApp Insurance, WhatsApp Bill Payments, WhatsApp Airtime Purchase etc

Commerce
Integrate mobile payments within WhatsApp to allow seamless commerce with zero friction. We call this conversation commerce and we believe it addresses most businesses' challenges of closing the gap between marketing and payments.

Reporting
We provide a custom analytics and reporting dashboard. Agents can use the reporting capabilities to access, view, and analyze data and generate reports that really matter. The business can generate decisive insights out of the conversation for product development.