How Businesses can Attract Customers to their Whatsapp Business Platform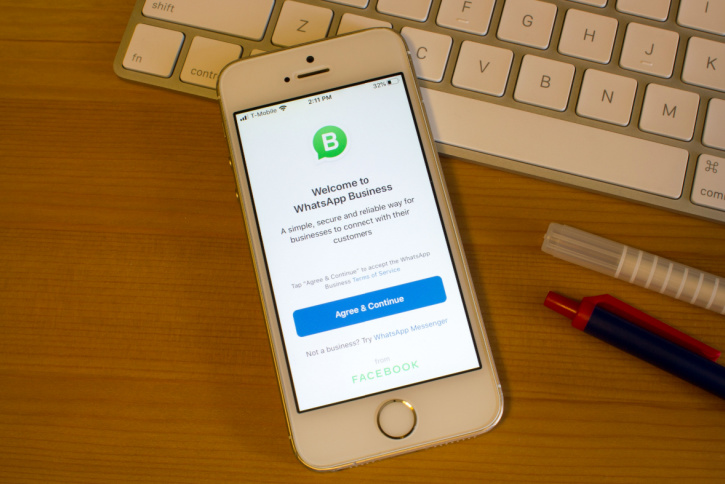 Published by:

James Ng'ang'a

Date Published:

January 13, 2023
As a business owner, you know that finding new customers is essential to the growth and success of your company. With the rise of social media and instant messaging, it's more important than ever to have a presence on platforms like WhatsApp. 
This messaging app has over 2 billion active users, making it a powerful tool for businesses to attract and engage with potential customers. It gets even better if the business has an AI conversational commerce platform where the customers can order and ask questions about the business.
But how can you go about getting people to reach out to your WhatsApp business number? 
Here are a few tips to help you get started.
Make it easy to find your number
The first step in attracting customers to your WhatsApp business number is to make sure they can find it. Include your number prominently on your website, social media accounts, and other marketing materials. Consider adding a QR code to your business card or flyers that customers can scan to quickly add your number to their contacts.
Use WhatsApp to provide customer service
One of the biggest advantages of WhatsApp as a business tool is that it allows you to provide quick and personal customer service. Encourage customers to reach out to you on WhatsApp with any questions or concerns they may have. This can not only help you build trust with potential customers, but it can also help you identify any issues or pain points that need to be addressed in your business.
Share promotions and discounts
Another way to attract customers to your WhatsApp business number is to share exclusive promotions and discounts with them. Consider sending WhatsApp messages to your contacts announcing a sale or offering a coupon code. This can help entice potential customers to reach out to your number and make a purchase.
Use WhatsApp to build relationships
WhatsApp is a great way to build personal relationships with your customers. Reach out to them on WhatsApp to thank them for their business, ask for feedback, or share relevant content. The more you can build a connection with your customers, the more likely they are to reach out to your business on WhatsApp in the future.
Leverage WhatsApp's marketing features
WhatsApp offers several features that can help you market your business to potential customers. For example, you can use WhatsApp's broadcast feature to send messages to multiple contacts at once. This can be a great way to share promotions and discounts with a large group of potential customers. You can also create a WhatsApp business account and use WhatsApp's catalog feature to showcase your products and services.
In conclusion, WhatsApp is a powerful tool that businesses can use to attract and engage customers. By making it easy to find your number, providing excellent customer service, sharing promotions and discounts, building relationships, and leveraging WhatsApp's marketing features, you can increase the chances of potential customers reaching out to your WhatsApp business number. Happy messaging!
At AXIS, we do help businesses get their Whatsapp business api that will see them chat seamlessly with their customers while fulfilling their orders and questions without too much hustle.
---